Garrison Starr Record is OUT!
Justin Hulsey Starts his PledgeMusic Campaign
Get Free Music From Allie Moss on Noisetrade
Jake Newton show 5/17/12 at Hotel Cafe
Hey Friends!
Today is a phenomenal day to be a fan of good music. Why you ask? because there's literally a cavalcade of great work being put out today.
GARRISON STARR RECORD RELEASED-Over the past couple of years I've had the pleasure of getting to know an artist by the name of Garrison Starr. She's an incredible writer, inventive guitar player and a laugh a minute riot to be around. During the recording of her most recent record she invited me (amongst a slew of musicians) to sing on her record, out today, entitled "Amateur", get it here on iTunes. and be sure to check out some behind the scenes from the making of the record Here on Youtube. Currently she's on tour so you should check to see if she's playing near your city by going to www.GarrisonStarr.com. Tell her I sent you and she'll give you a virtual High Five.
JUSTIN HULSEY PLEDGE CAMPAIGN-For those of you who've followed me for a while you know that I did a pledge music campaign over the last year to fund my latest record "Kill the Past". It was a wonderful experience, opening up my eyes to the level of Support I have across the world for my music. I have a warm place in my heart for the people over at Pledge Music and am so excited my friend Justin Hulsey has launched his project this week. I met Justin while he was out in Los Angeles recording his last record, you need to know his music. He's an incredible talent with an ear for the wounded bird and a heart for the pulse of our disparate 21st century culture. Do yourself a huge favor by going over to his Pledge music page and checking out his project, he's got a heap of great incentives to tease you with. Getting involved with his music will make you a better person. Simply said. check out his Pledge Music Page Here
ALLIE MOSS ON NOISETRADE-If you like great music and you are broke (there are many of us, it's going to be OK) then by all means you need to go to Noisetrade.com and pick up my friend Allie Moss's record "late Bloomer" which will be on repeat for weeks. Best of all it costs you zero much dollars. How on earth can you pass that up? Get the record here for FREE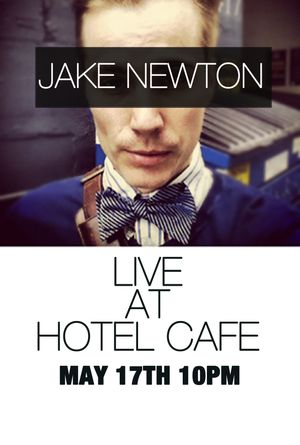 NEXT SHOW AT THE HOTEL CAFE 5/17/12-For those of you in the southern Californian zone, I will be playing again at Hotel Cafe in Hollywood after the ever talented Peter Bradley Adams on May 17th at 10PM. Tickets are available online by going to www.hotelcafe.com or by clicking this link here. I've taken a bit of a break from live shows to write and will be showcasing quite a few new songs for you to judge, pick apart, obsess over, and beg me to release recordings of. Please afford me the great pleasure of your company and I will do my utmost to rock your socks off in a pleasant "white boy problems" kind of way. Join the FB event Here